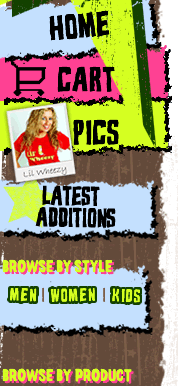 We put out new tees every week. If you have an idea that you would like to see on a shirt, hit us up!
Funny T-shirts Starting at $10

Welcome to FSG! We carry only the freshest funny t shirts, vintage tees and more. All designs are printed on a variety of products including American Apparel and come with full 30 day money back guarantee.

Flippin' Sweet Gear is where everyone goes for funny novelty t shirts and other unique gifts. Shop by picking your favorite design, then product and then add to cart. All designs are printed in America and comes available on American Apparel tees which are also made in America. All purchases come with a 30 day money-back guarantee. If you like t shirts, you've found the greatest kept secret on this side of the interwebs.

What makes us awesome? Why, our assortment of products each design can be printed on of course. Whichever design you like, you can have it printed on t-shirts, hoodies, mugs, iphone cases, stickers, buttons, bags and more. We've been creating awesome original shirts since 2005.